Broad Spectrum
Calming CBD Capsules – 900mg
$44.99 – or subscribe and get 30% off
When you're reaching for a calming CBD product, the last thing you want to do is research the hundreds of options available – you're looking for relief. Turn down the noise and get comfortable with Unwind, TrueStopper's calming CBD Capsules. You'll never find any additives or harsh chemicals – so you have one less thing to worry about.
Available on backorder
About Calming CBD Capsules – 900mg
Anxiety is a disruptor. Instead of being able to live your life to the fullest, anxiety can all too easily creep in and make everything from work to sleep difficult. A good day begins with a good night's rest, so we've added calming ingredients like relaxing melatonin and soothing chamomile. TrueStopper's Unwind CBD Capsules contain 30 mg of pure broad spectrum CBD isolate in every capsule, so you'll be off to dreamland in no time.
Our calming CBD is non-intoxicating, so when you need to cool down from a stressful day, you'll be well on your way without added hassle. Our CBD is made from the highest quality organic hemp and triple-lab tested to ensure we're providing the purest product for you.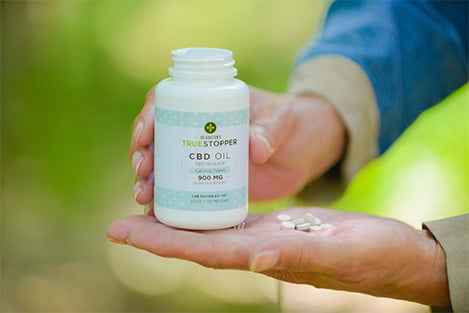 Weight:
30 Count, 30 mg per serving
Suggested Use:
Intended for adult us only. Do not use if the safety seal is damaged or missing. We recommend starting with one capsule daily and adding a second as needed. Some adults that are larger, older, or on medication can withstand a daily intake of 2 capsules for optimal results. In order to preserve freshness before opening, store in a cool, dry place away from sunlight. Refrigerate after opening. Keep out of reach of children.
Ingredients:
CBD Isolate, Melatonin, Chamomile,Fractionated Coconut Oil, Raw Hemp Oil, Gelatin
torage:
Keep out of the reach of children. Do not use it if the safety seal is damaged or missing. In order to preserve freshness, store away from heat, light, and humidity.
Product highlight:
Full Spectrum Hemp extracts (Cannabidiol, Cannabinol, Cannabigerol)
ISO-Certified Laboratory Tested
Made from USA sourced non-GMO, fertilizer free and pesticide free hemp 
900mg total CBD content per bottle
Minimally processed
Gluten-Free
Benefits of CBD Oil For Hair, Face & Body

Accelerates Exercise Recovery​

All of our cannabinoids are extracted from organic hemp plants cultivated in the U.S.
We are doctors and healthcare providers utilizing our scientific backgrounds by combining CBD and physical medicine without drugs or surgery, bringing everyone the same type of natural, whole-person pain relief that athletes and celebrities receive.
Our special formulation ensures important cannabinoids (CBD, CBG, CBN) and terpenes are produced without THC.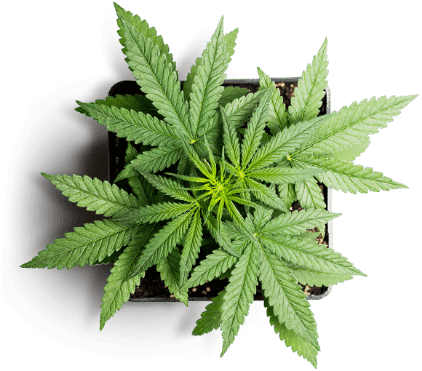 Our products are triple-lab tested and guaranteed to be free of pesticides, heavy metals and mold. CBD and THC content is verified in each product by ISO-certified labs.
You don't have to live with chronic pain. TrueStopper® CBD provides relief for people dealing with chronic neck, back, joint, muscle, and nerve pain that do not include drugs, surgeries or temporary fixes.
MONEY BACK GUARANTEE TESTED
Our products are scientifically proven to work or your money back!
2 Reviews for Calming CBD Capsules – 900mg