Broad Spectrum
CBD Gummies – 900mg
$44.99 – or subscribe and get 30% off
The tastiest way you can recover! Whether you're looking for a midday boost or a post-workout wind down, let yourself indulge with our TrueStopper® CBD gummies. Our gummies are made from premium CBD, natural ingredients, and fresh berry flavors. Reward yourself after a hard workout or long day with the anti-inflammatory benefits of CBD in a bite-sized gummy.
About CBD Gummies – 900mg
Our TrueStopper® CBD gummies are formulated with broad spectrum CBD and made with superior ingredients for the best flavor and texture available. We extract our CBD from hemp plants grown right here in the United States using state of the art science to bring you the best quality CBD.
We keep track of the process from seed to bottle and our testing ensures that every item is the best quality with an exact amount of CBD, taking out any guesswork when you're looking for relief.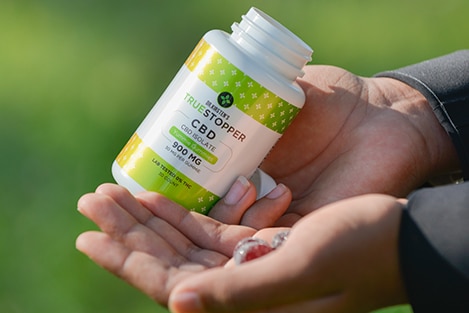 Quantity:
30 count
Suggested Use:
For adults, take 1-2 gummies by mouth daily. Keep out of the reach of children. Do not use it if the safety seal is damaged or missing. In order to preserve freshness, store away from heat, light, and humidity.
Ingredients:
Water, Sugar, Tapioca Syrup, Honey, Dextrose, Fruit Pectin, CBD Isolate, Natural Flavor, Citric Acid, Sodium Bicarbonate, Fruit Derived Natural Flavor, Sodium Citrate.
Benefits of CBD Gummies:
Helps Manage Pain
Aides Stress Reduction
Energize Without Jitters
Accelerates Exercise Recovery
Product Highlights:
Vegan
Gluten free
Broad Spectrum Hemp extracts (Cannabidiol, Cannabinol, Cannabigerol)
Made from USA sourced non-GMO, fertilizer free and pesticide free hemp
ISO Certified Laboratory tested THC-Free

Accelerates Exercise Recovery​


All of our cannabinoids are extracted from organic hemp plants cultivated in the U.S.
We are doctors and healthcare providers utilizing our scientific backgrounds by combining CBD and physical medicine without drugs or surgery, bringing everyone the same type of natural, whole-person pain relief that athletes and celebrities receive.
Our special formulation ensures important cannabinoids (CBD, CBG, CBN) and terpenes are produced without THC.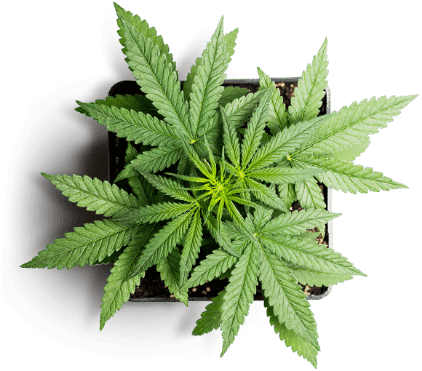 Our products are triple-lab tested and guaranteed to be free of pesticides, heavy metals and mold. CBD and THC content is verified in each product by ISO-certified labs.
You don't have to live with chronic pain. TrueStopper® CBD provides relief for people dealing with chronic neck, back, joint, muscle, and nerve pain that do not include drugs, surgeries or temporary fixes.
MONEY BACK GUARANTEE TESTED
Our products are scientifically proven to work or your money back!
0 Reviews for CBD Gummies – 900mg