Broad Spectrum
CBD Pain Patch – 210mg
$39.99 – or subscribe and get 30% off
When pain is taking over your day, reach for the TrueStopper CBD Infused Pain Patch. Our pain patches can be worn for up to 8 hours and start working immediately with the powerful team of menthol and lidocaine. These specially formulated patches only have three ingredients and never use chemical carriers, so there's nothing standing between you and safe pain relief.
About CBD Pain Patch – 120mg
New research suggests that CBD can be effective in treating inflammatory conditions as well as alleviate pain from nerve damage. We've combined 40mg of our broad-spectrum CBD with the cooling effects of menthol and the topical numbing properties of lidocaine. TrueStopper CBD Infused Pain Patches can contribute to a quick recovery, reducing workout-related aches, back pain, and even the stiffness that comes with arthritis. By promoting muscle relaxation, CBD is an effective treatment for even chronic pain.
Though both topical and indigestible CBD have a comparable potency, topical CBD doesn't have to be metabolized by the body, so relief can kick in quickly. TrueStopper pain patches isolate your pain and offer targeted relief, so you can get back to your day.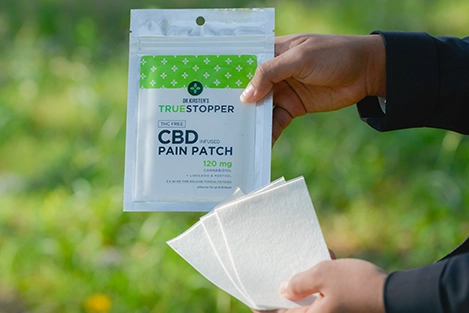 Quantity:
3 patches, 40 mg CBD per patch
Suggested Use:
Suggested areas of application include shoulder, back or hip ( focusing on areas with little or no hair). Apply only to clean, dry skin. Remove patch from liner and apply daily, or as recommended by your healthcare provider for up to 8 hours. Avoid use of lotions or creams in the area of application. Patches are water resistant, but not waterproof. For external use only. Avoid contact with the eyes when using this product. TrueStopper® CBD Pain Patch is intended for external use only. Do not use this product on open wounds or cracked skin. Consult a doctor before using TrueStopper® CBD Pain Patch if you have sensitive skin. Discontinue use if irritation occurs. Keep out of reach of children. Store in a cool, dark place.
Active Ingredients:
Active Ingredients: Lidocaine, 3%, Menthol, 2% Hemp Oil Extract (Cannabidiol), 40 mg
Inactive Ingredients: Acrylic Adhesive
Inactive Ingredients:
Lidocaine, 3%, Menthol, 2% Hemp Oil Extract (Cannabidiol), 40 mg
Storage:
Keep out of the reach of children. Do not use if safety seal is damaged or missing. In order to preserve freshness, store away from heat, light, and humidity.
Product Highlight:
Broad Spectrum Hemp extracts (Cannabidiol, Cannabinol, Cannabigerol)
Made from USA sourced non-GMO, fertilizer free and pesticide free hemp 
120mg total CBD content
Benefits of CBD Pain Patch


Accelerates Exercise Recovery

All of our cannabinoids are extracted from organic hemp plants cultivated in the U.S.
We are doctors and healthcare providers utilizing our scientific backgrounds by combining CBD and physical medicine without drugs or surgery, bringing everyone the same type of natural, whole-person pain relief that athletes and celebrities receive.
Our special formulation ensures important cannabinoids (CBD, CBG, CBN) and terpenes are produced without THC.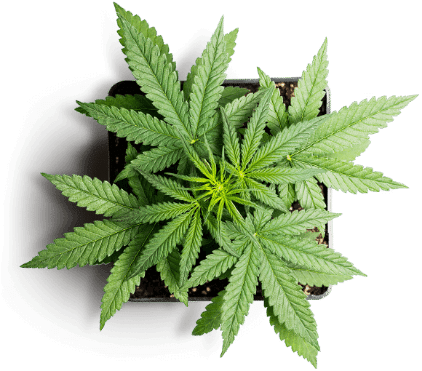 Our products are triple-lab tested and guaranteed to be free of pesticides, heavy metals and mold. CBD and THC content is verified in each product by ISO-certified labs.
You don't have to live with chronic pain. TrueStopper® CBD provides relief for people dealing with chronic neck, back, joint, muscle, and nerve pain that do not include drugs, surgeries or temporary fixes.
MONEY BACK GUARANTEE TESTED
Our products are scientifically proven to work or your money back!
2 Reviews for CBD Pain Patch – 210mg