Broad Spectrum
CBD Tincture – 1800mg
$69.99 – or subscribe and get 30% off
Our strongest CBD oil yet! Packed to the brim with relief, TrueStopper® Broad Spectrum Hemp CBD oil contains a whopping 1800 milligrams of CBD, giving you powerful healing properties right at your fingertips – using the smallest amount of product possible. Revolutionary scientific breakthroughs allow us to provide our all-natural and effective TrueStopper® Broad Spectrum CBD Oil for you to use safely at home.
This powerful CBD tincture is designed to work with your body to enhance performance and provide you with superior results. TrueStopper® 1800 mg CBD tincture is an easy way to get your daily dose of CBD and get back to your day!
About CBD Tincture – 1800mg
TrueStopper® Broad Spectrum Hemp CBD Oil™ has the highest CBD content per serving of our entire full spectrum hemp product line. Naturally chock full of vitamins, minerals, essential fatty acids, and terpenes – this refreshing CBD is the simplest way to include CBD hemp oil in your daily routine. Our premium hemp is grown and extracted in accordance to the strictest agricultural guidelines.
We follow a process of whole plant CO2 extraction that allows us to draw the CBD from the hemp plant and filter out any impure or unwanted substances, giving you the purest CBD concentration available. Obtained from hemp grown in the US, our isolate is 0% THC, guaranteed.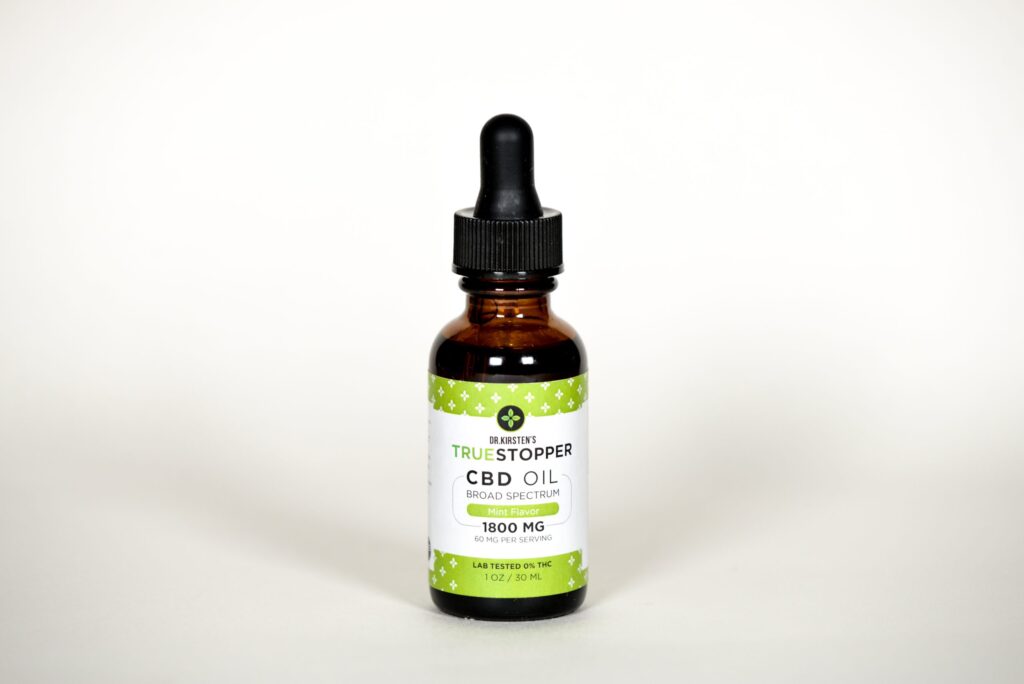 Weight:
1 oz/30 mL
Suggested Use:
For adults, take one dropper, as needed. For storage – in order to preserve freshness keep away from heat, light and humidity. Refrigerate after opening. Keep out of reach of children.
Ingredients:
Fractionated Coconut Oil, Raw Hemp Oil
Benefits of  Broad Hemp Extract CBD Oil:
Helps Manage Pain
Aides Stress Reduction
Accelerates Exercise Recovery
Supports a calming sensation
Enhances daily wellness
Product Highlights:
Broad Spectrum Hemp extracts (Cannabidiol, Cannabinol, Cannabigerol)
Refreshing natural mint flavor
Made from USA sourced non-GMO, fertilizer free and pesticide free hemp 
Minimally processed
1,800mg total CBD content per bottle
Gluten-Free
Vegan  
ISO Certified Laboratory tested THC-Free
Benefits of Broad Hemp Extract CBD Oil

Accelerates Exercise Recovery​


Supports a calming sensation
All of our cannabinoids are extracted from organic hemp plants cultivated in the U.S.
We are doctors and healthcare providers utilizing our scientific backgrounds by combining CBD and physical medicine without drugs or surgery, bringing everyone the same type of natural, whole-person pain relief that athletes and celebrities receive.
Our special formulation ensures important cannabinoids (CBD, CBG, CBN) and terpenes are produced without THC.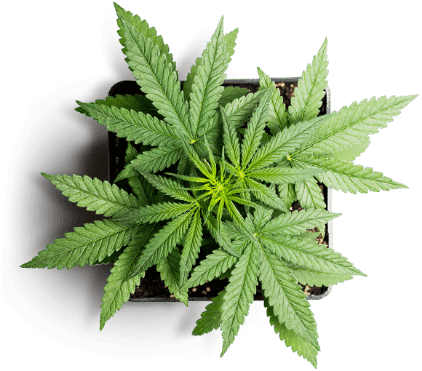 Our products are triple-lab tested and guaranteed to be free of pesticides, heavy metals and mold. CBD and THC content is verified in each product by ISO-certified labs.
You don't have to live with chronic pain. TrueStopper® CBD provides relief for people dealing with chronic neck, back, joint, muscle, and nerve pain that do not include drugs, surgeries or temporary fixes.
Our products are scientifically proven to work or your money back!
0 Reviews for CBD Tincture – 1800mg