Full Spectrum
CBD Tincture – 900mg
$49.99 – or subscribe and get 30% off
Our second strongest CBD oil, the 900mg TrueStopper® Full Spectrum Hemp CBD oil has been specially formulated to provide a deeply soothing experience. It works perfectly into any daily wellness routine. Containing 30 milligrams of CBD in every milliliter of oil, each dropper is packing a potent punch — allowing you to reach a higher dosage with less. Revolutionary scientific breakthroughs allow us to provide our all-natural and effective TrueStopper® Hemp CBD Tincture for you to use safely at home. This full spectrum CBD tincture is designed to work with your body, enhancing physical and mental performance. TrueStopper® 900 mg CBD tincture is an easy choice when you're striving for focus and comfort.
About CBD Tincture – 900mg
Our TrueStopper Full-Spectrum Hemp 900mg CBD Tincture is a great choice for CBD purists. Closest to the organic makeup of the natural hemp plant, we do not decarboxylate our Green Label TrueStopper® after extraction. This keeps the oil in its raw form, leaving the cannabinoids in our Green Label oil mostly in their acidic form. Our full-spectrum CBD tincture is higher in cannabidiolic acid (CBDa) than any of our other oils. Maximizing the effects of unadulterated cannabinoids – both CBD and CBDa – this tincture is also a great source of essential vitamins, minerals, fatty acids, and other trace cannabinoids.
Due to its minimal processing, we're able to offer maximum relief with our TrueStopper Full Spectrum Oil™ at an affordable price.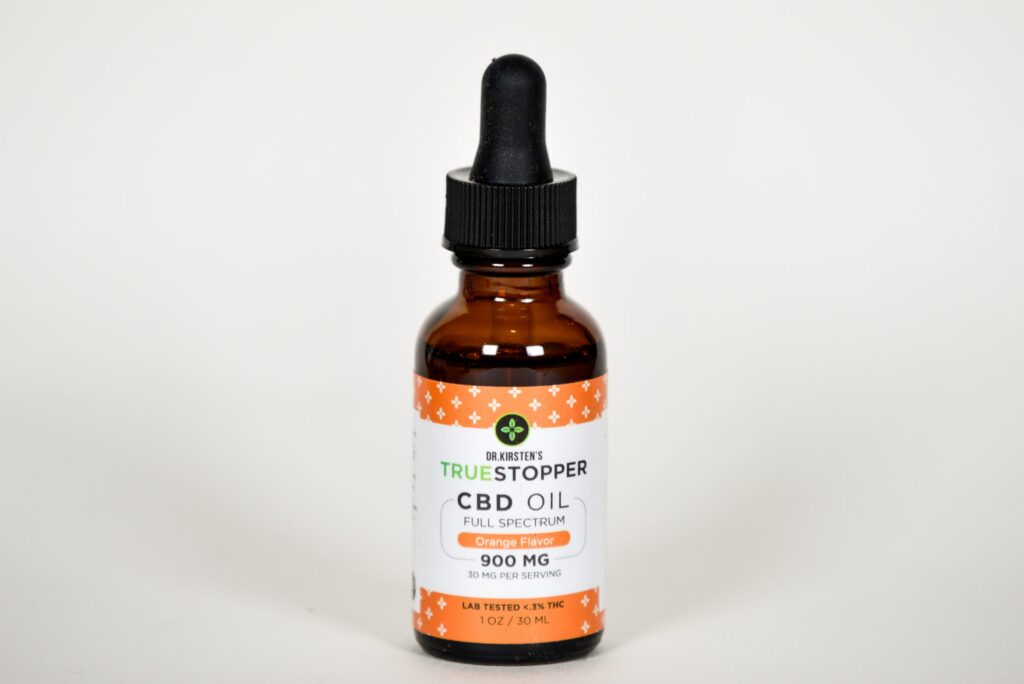 Weight:
1 oz/30 mL
Suggested Use:
Intended for adult us only. We recommend starting with a 15-20mg dose of CBD daily. Can be applied directly under your tongue – or even added to your favorite meal. Some adults that are larger, older, or on medication can withstand a daily intake of 20-30mg of CBD tincture for optimal results. In order to preserve freshness before opening, store in a cool, dry place away from sunlight. Refrigerate after opening. Keep out of reach of children.
Ingredients:
Fractionated Coconut Oil (MCT Medium Chain Triglycerides), Natural Citrus Flavor, Non-GMO Sunflower Lecithin, CO2 Extracted Full-Spectrum Hemp Oil
Benefits of CBD tincture:
Helps manage pain
Supports stress reduction
Accelerates exercise recovery
Product Highlights:
Full Spectrum Hemp extracts (Cannabidiol, Cannabinol, Cannabigerol)
ISO-Certified Laboratory Tested
Natural orange flavor
Made from USA sourced non-GMO, fertilizer free and pesticide free hemp 
900mg total CBD content per bottle
Minimally processed
Gluten-Free
Vegan  

Supports stress reduction
Accelerates Exercise Recovery​

All of our cannabinoids are extracted from organic hemp plants cultivated in the U.S.
We are doctors and healthcare providers utilizing our scientific backgrounds by combining CBD and physical medicine without drugs or surgery, bringing everyone the same type of natural, whole-person pain relief that athletes and celebrities receive.
Our special formulation ensures important cannabinoids (CBD) and terpenes are produced with less than .3% THC.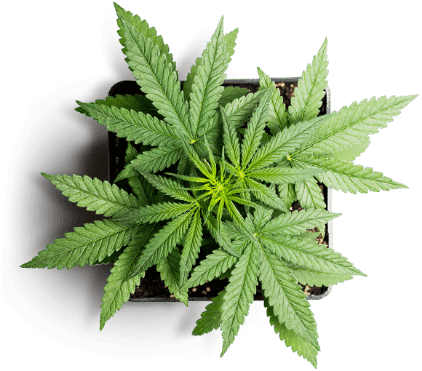 Our products are triple-lab tested and guaranteed to be free of pesticides, heavy metals and mold. CBD and THC content is verified in each product by ISO-certified labs.
You don't have to live with chronic pain. TrueStopper® CBD provides relief for people dealing with chronic neck, back, joint, muscle, and nerve pain that do not include drugs, surgeries or temporary fixes.
Our products are scientifically proven to work or your money back!
0 Reviews for CBD Tincture – 900mg