Full-Spectrum Salve
Topical CBD Cream – 900mg
$59.99 – or subscribe and get 30% off
Are you ready to recover? Your stiff joints, muscle tension, and skin irritations could be minutes away from relief with our TrueStopper® Full-Spectrum 900mg CBD Cream. This warming, topical CBD cream is scientifically formulated to provide powerful, fast-acting relief. Healing botanicals from natural ingredients work quickly to help your cellular functions repair and recuperate – keeping you active, healthy, and feeling like you.
About Topical CBD Cream – 900mg
Indulge in a nourishing and hydrating experience with our topical CBD cream. For use on any dry, worn, or tired areas of your body – your achy muscles, rough elbows, and cracked cuticles are no match to our soothing TrueStopper® cream. Each 2 oz. jar gets to work fast with 900 mg of full-spectrum CBD, essential oils, and our patented herbal blend formulated to revitalize you throughout the day.
Designed for whole-body wellness, our CBD cream can be used daily to address age spots, wrinkles, dry skin, and muscle discomfort.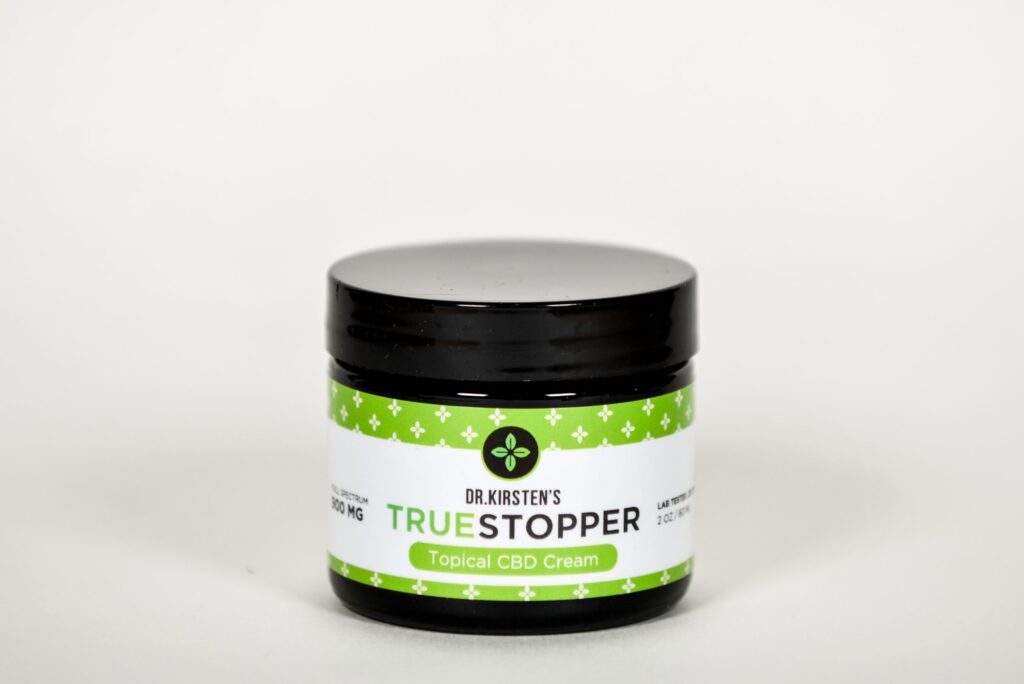 Weight:
2 oz/60 mL
Dimensions:
2 × 2 × 2 in
Directions:
Apply a liberal amount to clean, dry skin. Massage product in until fully absorbed. Reapply as needed. For external use only. Avoid contact with the eyes when using this product. Do not combine with other topical products. TrueStopper® CBD Roll On is intended for external use only. Do not use this product on open wounds. Consult a doctor before using TrueStopper® CBD Roll On if you have sensitive skin. Keep out of reach of children. Store in a cool, dark place.
Ingredients:
Organic Olive Fruit Oil, Organic Coconut Oil, Organic Beeswax, Organic Shea Butter, Organic Palm Fruit Oil, Organic Jojoba Seed Oil, Organic Lavender Flower Oil, Organic Rosehip Seed Oil, Vitamin E, Sunflower Seed Oil, Organic Neem Seed Oil, Organic Rosemary Leaf Extract, Organic Sunflower Seed Oil, CO2 Extracted Full Spectrum Hemp Oil
Benefits of TrueStopper® Topical CBD salve:
Helps manage muscle and joint pain
Relieves inflammation
Supports stress reduction
Accelerates exercise recovery
Easy to apply
Product Highlights:
This concentrated CBD-infused cream provides a gentle warming sensation to sore muscles and joints.
Packed with 900 mg of broad-spectrum CBD – each jar contains a host of supportive cannabinoids and terpenes from hemp plants — with low THC.
Full Spectrum Hemp extracts (Cannabidiol, Cannabinol, Cannabigerol)
Made from USA sourced non-GMO, fertilizer free and pesticide free hemp 
900mg total CBD content
Gluten-Free
Vegan 
Benefits of TrueStopper® Topical CBD cream

Supports stress reduction

Accelerates Exercise Recovery​

Helps manage muscle and joint pain
All of our cannabinoids are extracted from organic hemp plants cultivated in the U.S.
We are doctors and healthcare providers utilizing our scientific backgrounds by combining CBD and physical medicine without drugs or surgery, bringing everyone the same type of natural, whole-person pain relief that athletes and celebrities receive.
Our special formulation ensures important cannabinoids (CBD) and terpenes are produced with less than .3% THC.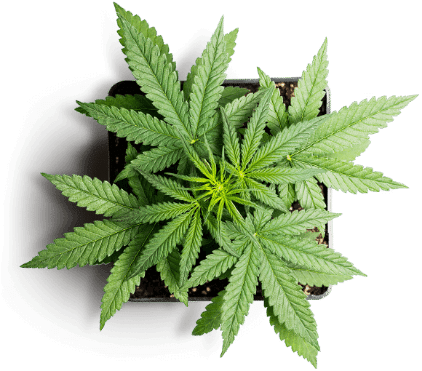 Our products are triple-lab tested and guaranteed to be free of pesticides, heavy metals and mold. CBD and THC content is verified in each product by ISO-certified labs.
You don't have to live with chronic pain. TrueStopper® CBD provides relief for people dealing with chronic neck, back, joint, muscle, and nerve pain that do not include drugs, surgeries or temporary fixes.
30 DAY MONEY BACK GUARANTEE TESTED
Our products are scientifically proven to work or your money back!
2 Reviews for Topical CBD Cream – 900mg