Broad Spectrum
CBD Oil For Hair, Face & Body – 500mg
$49.99 – or subscribe and get 30% off
Do you usually have to shy away from oils because of sensitive or acne-prone skin? Do hair oils usually make your hair greasy? Your search is officially over. Our TrueStopper Hair, Face & Body Oil will amaze you in as little as a few drops with it's softening, brightening, and nourishing properties. Antioxidant rich oils and vitamin E work as a perfect combo for our broad spectrum CBD to fight inflammation while still being gentle enough to be applied directly to your face or hair.
Out of stock
About CBD Oil For Hair, Face & Body – 500mg
Sometimes your skin and hair get stressed, too. CBD has naturally occurring anti-inflammatory properties that make it a great option for topical relief. Our TrueStopper CBD Hair, Face & Body Oil, CBD teams up with free-radical fighters like cranberry seed oil, pomegranate oil, pumpkin seed oil, and vitamin E to provide nutrition and strength to your skin and hair.
Whether you're battling acne or just combating summertime frizz, our CBD oil for hair and skin offers gentle hydration with noticeable results. This all-in-one cbd oil can be used for daily moisture or even as an overnight treatment to maximize results. Our potent, broad-spectrum CBD isolate is a revitalizing treatment that will nourish and balance from head to toe.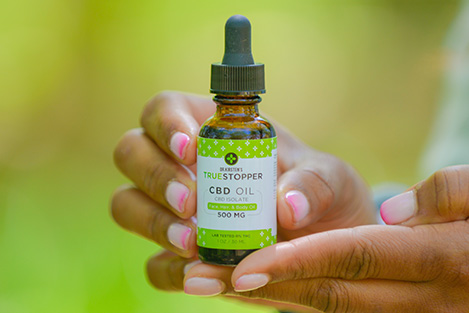 Weight:
1 oz/30 ml
Suggested Use:
Apply a liberal amount to clean, dry skin or hair. Gently work product in until fully absorbed. Reapply as needed. For external use only. Avoid contact with the eyes when using this product. TrueStopper® CBD Hair, Face & Body Oil is intended for external use only. Do not use this product on open wounds or cracked skin. Consult a doctor before using TrueStopper® CBD Hair, Face, & Body Oil if you have sensitive skin. Discontinue use if irritation occurs. Keep out of reach of children. Store in a cool, dark place.
Ingredients:
Cranberry Seed Oil, Pomegranate Seed Oil, Organic Pumpkin Seed Oil, Vitamin E, Sunflower Seed Oil, CBD Isolate, Grapefruit Oil
Storage:
Keep out of the reach of children. Do not use if safety seal is damaged or missing. In order to preserve freshness, store away from heat, light, and humidity.
Product Hightlight:
Broad Spectrum Hemp extracts (Cannabidiol, Cannabinol, Cannabigerol)
Made from USA sourced non-GMO, fertilizer free and pesticide free hemp 
Gluten-Free
Vegan
Benefits of CBD Oil For Hair, Face & Body

Accelerates Exercise Recovery​

All of our cannabinoids are extracted from organic hemp plants cultivated in the U.S.
We are doctors and healthcare providers utilizing our scientific backgrounds by combining CBD and physical medicine without drugs or surgery, bringing everyone the same type of natural, whole-person pain relief that athletes and celebrities receive.
Our special formulation ensures important cannabinoids (CBD, CBG, CBN) and terpenes are produced without THC.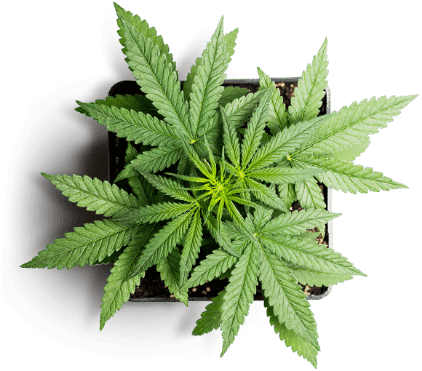 Our products are triple-lab tested and guaranteed to be free of pesticides, heavy metals and mold. CBD and THC content is verified in each product by ISO-certified labs.
You don't have to live with chronic pain. TrueStopper® CBD provides relief for people dealing with chronic neck, back, joint, muscle, and nerve pain that do not include drugs, surgeries or temporary fixes.
MONEY BACK GUARANTEE TESTED
Our products are scientifically proven to work or your money back!
0 Reviews for CBD Oil For Hair, Face & Body – 500mg