Broad Spectrum
Topical CBD Roll On for Pain – 1800mg
$64.99 – or subscribe and get 30% off
Our most popular product, this easy to use topical CBD is quick-absorbing and fast acting. A therapeutic blend of cooling menthol, eucalyptus and peppermint essential oils is combined with 1800 mg of broad spectrum CBD extracts. This powerhouse of pain alleviating ingredients begins working on your sore muscles within minutes. TrueStopper ® THC Free Roll On provides the fast acting pain relief you need on the go.
About Topical CBD Roll On for Pain – 1800mg
Looking for on the go pain or stress relief from the wear and tear of your routine? Travel friendly, quick acting relief now comes in a 3 oz roll-on, packed with 1800 mg of topical broad spectrum CBD extracts. Lightweight and easy to use, you're never out of reach of the comforting effects to help you get back to your day. From your gym bag to your carry on, TrueStopper ® Roll On fits wherever you need it to.
TrueStopper ® THC-Free Roll On is made of organic and domestically sourced Hemp extracts (Cannabidiol, Cannabinol, Cannabigerol) from ISO certified and FDA registered facilities to ensure safety and quality of all products. Peppermint, eucalyptus and menthol provide supplemental relief from pain and inflammation.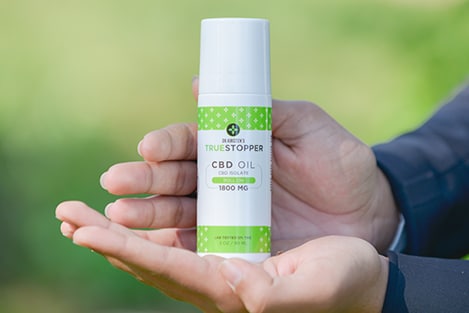 Weight:
3 oz/90 mL rollerball
Dimensions:
1.5 X 2 X 6 In
Directions:
For quick results, apply a thin layer to clean, dry skin. Reapply as often as needed. Avoid contact with eyes when using this product. Do not combine with other topical products. TrueStopper ® CBD Roll On is intended for external use only. Do not use this product on open wounds. Consult a doctor before using TrueStopper ® CBD Roll On if you have sensitive skin. Keep out of reach of children. Store in a cool, dark place.
Ingredients:
Organic Aloe Leaf Juice, Menthol Crystals, Capsicum Fruit Oleoresin, White Camphor Bark Oil, Sweet Basil Leaf Oil, Black Pepper Oil, Roman Chamomile Flower Oil, German Chamomile Flower Oil, Cinnamon Leaf Oil, Citronella Oil, Eucalyptus Leaf Oil, Helichrysum Flower oil, Ginger Root Oil, Pink Grapefruit Peel Oil, Juniper Berry Oil, Lemongrass Oil, Peppermint Oil, Pine Needle Oil, Ravensara Oil, Rosemary Leaf Oil, Spearmint Oil, Wild Oregano Oil, Glycerin, Witch Hazel Water, Organic Alcohol, MCT Oil, CBD Isolate, Phenoxyethanol, Carbomer, Triethanolamine, Tetrasodium Glutamate Diacetate
Benefits of TrueStopper® Topical CBD Roll On:
Helps manage muscle and joint pain
Relieves inflammation
Supports stress reduction
Accelerates exercise recovery
Travel friendly and easy to apply
Product Highlights:
Broad Spectrum Hemp extracts (Cannabidiol, Cannabinol, Cannabigerol)
Cooling menthol & healing essential oil blend
Made from USA sourced non-GMO, fertilizer free and pesticide free hemp 
1,800mg total CBD content
ISO-Certified laboratory tested THC-Free
Fast acting relief
Proprietary herbal blend
Benefits of TrueStopper® Topical CBD Roll On

Supports stress reduction
Accelerates Exercise Recovery​

Helps manage muscle and joint pain


Travel friendly and easy to apply
All of our cannabinoids are extracted from organic hemp plants cultivated in the U.S.
We are doctors and healthcare providers utilizing our scientific backgrounds by combining CBD and physical medicine without drugs or surgery, bringing everyone the same type of natural, whole-person pain relief that athletes and celebrities receive.
Our special formulation ensures important cannabinoids (CBD, CBG, CBN) and terpenes are produced without THC.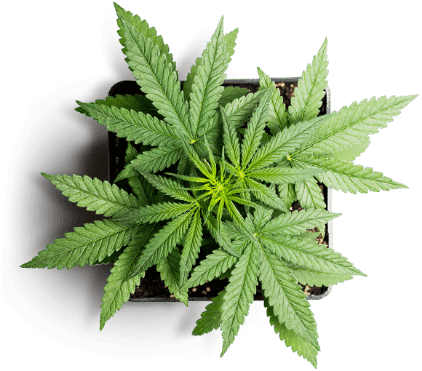 Our products are triple-lab tested and guaranteed to be free of pesticides, heavy metals and mold. CBD and THC content is verified in each product by ISO-certified labs.
You don't have to live with chronic pain. TrueStopper® CBD provides relief for people dealing with chronic neck, back, joint, muscle, and nerve pain that do not include drugs, surgeries or temporary fixes.
30 DAY MONEY BACK GUARANTEE
Our products are scientifically proven to work or your money back!
3 Reviews for Topical CBD Roll On for Pain – 1800mg